Saying hello. It can be easy and comforting if it's to an old friend, but exciting and even a little scary if it's to someone new. It can also make for a super sweet connection, especially if you say it with chocolate. Here are seven fun ways to do just that!
1. A sweet welcome for someone new.
A welcome basket is a sweet way to surprise new neighbours or colleagues. Combine thoughtful treats and local goodies to help them feel right at home in their new surroundings.
2. Sundaes at home with your bestie.
Besties hardly need an excuse to hang out, but a make-your-own-sundae party is a delicious way to spend sweet time together. Just add ice cream and a chick flick, and you've got the perfect recipe for girl's night in.
3. Girl's night out with choctails.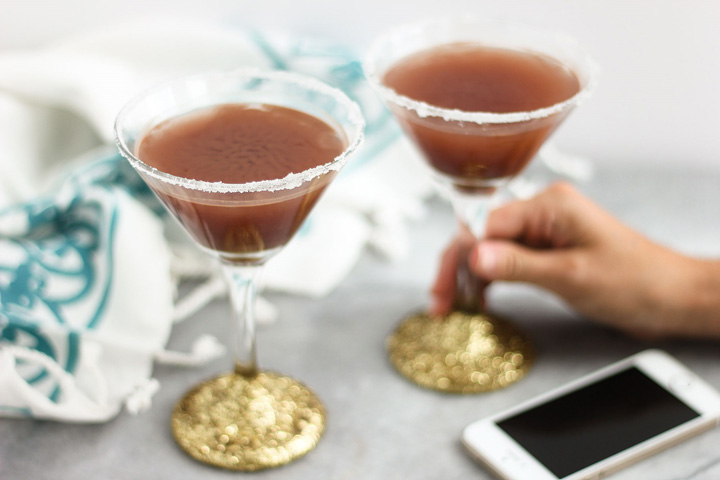 Not up for a girl's night in? Then get ready to hit the town! But not before whipping up some delicious chocolate cocktails (choctails) to start your night. With a couple of these, you and your girls may be saying hello to someone new before the night is over.
4. Dishing at a dinner party.
Spark conversation at your next dinner party or family soiree by spelling out "HELLO" with cool letter candy dishes. 
5. Cookies for your crush.
When you want to send a sweet hello to a new crush or a long time love, chocolate chip cookies are a classic way to show you care. Extra points if they're heart-shaped and fresh from the oven!
6. Chat-worthy chips at a barbeque.
Whether your fun in the sun is with old friends or new, chocolate always makes it easy to say hello at a barbeque. Chocolate-covered potato chips are an unexpected, but perfect salty-sweet snack to bring. It's like a vegetable (potato) and dessert (chocolate) all in one.
7. Sweet favours for wedding guests.
Say hello in the sweetest way to your wedding guests with chocolate favours. Little bites of chocolate in beautifully decorated boxes or tins are always a welcome takeaway. For an added bonus, get creative with monogrammed seals in your wedding colours of "blush and bashful."
What did you think of these chocolate gift ideas? Let us know what you think of this article by commenting and rating below. And please share so that we can continue to bring you the content you want!