This is a fry-up using as little oil as possible. I assemble a frame with some oven fries using toothpicks to hold it together while the egg cooks. I also use the same method to cook the Maltese sausage. The coriander, garlic and parsley in the sausage may be unusual for breakfast but they are delicious. And with a thin slice of grilled ham and lots of fresh rukola, this is a simple breakfast that is great on a plate and tastes even better than it looks.
Serves: 1
Ingredients:
8 oven fries
1 egg
50 g Maltese sausage, with skin removed
1 thin slice ham, grilled
a handful of fresh rukola
8 toothpicks
A piece of kitchen towel with a touch of vegetable oil
Freshly ground pepper and sea salt
Instructions:
Trim the oven fries to more or less the same size. Assemble two frames and use toothpicks to hold the frame together (use images below as a guide).
Wipe a non stick pan with the oil on the kitchen towel.
Drop the two frames into pan.
Take the sausage meat and fill in the cavity of one frame and pat it down (see below).
Turn over the other frame and crack open an egg inside it.
Turn over the sausage meat frame and cook for a few minutes.
Remove from the pan and place on kitchen towel to absorb any extra fats.
Gently pull out toothpicks.
Prepare your serving plate with lots of rukola and top with your ham slice.
Arrange the two frames on a plate and season. I love lots of freshly ground pepper on mine.
Serve.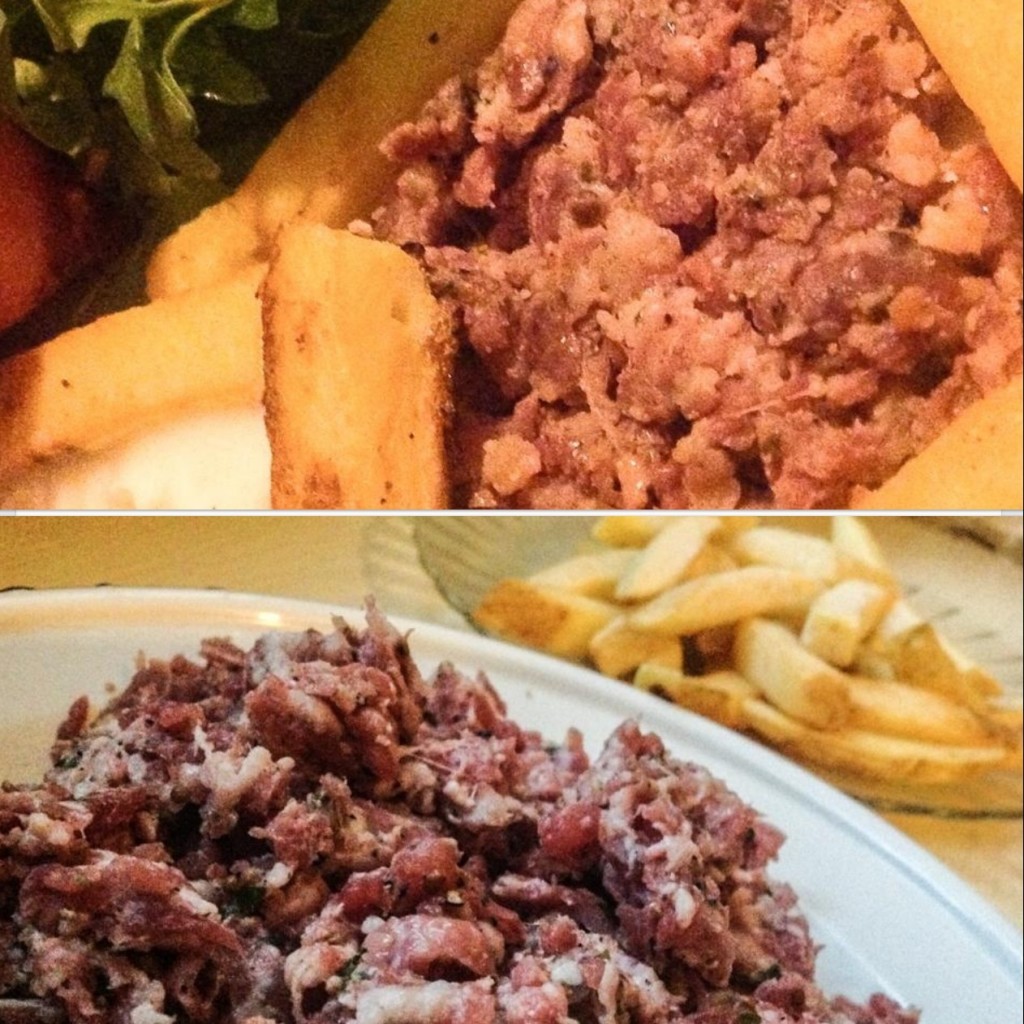 Did you enjoy this recipe? Leave your comments below and please rate and share to help us bring you more of the recipes you like.