Jocca cottage cheese is delicious and so versatile it makes a great complement to any meal; it can be used on its own or as an ingredient in savoury as well as in sweet recipes.
Jocca is a valuable source of vitamins and minerals, making it wonderfully healthy to eat as part of a balanced diet, especially with the summer season approaching. Meanwhile, since it is high in protein, low in unhealthy fat and low in calories (98 cal per 100 gr versus 403 cal per 100 g of cheddar cheese, for instance), it is ideal to support a weight loss diet.
To give you some ideas on how to enjoy Jocca, here are 3 easy and healthy recipes for you to try:
Recipe: Jocca & Quinoa Burger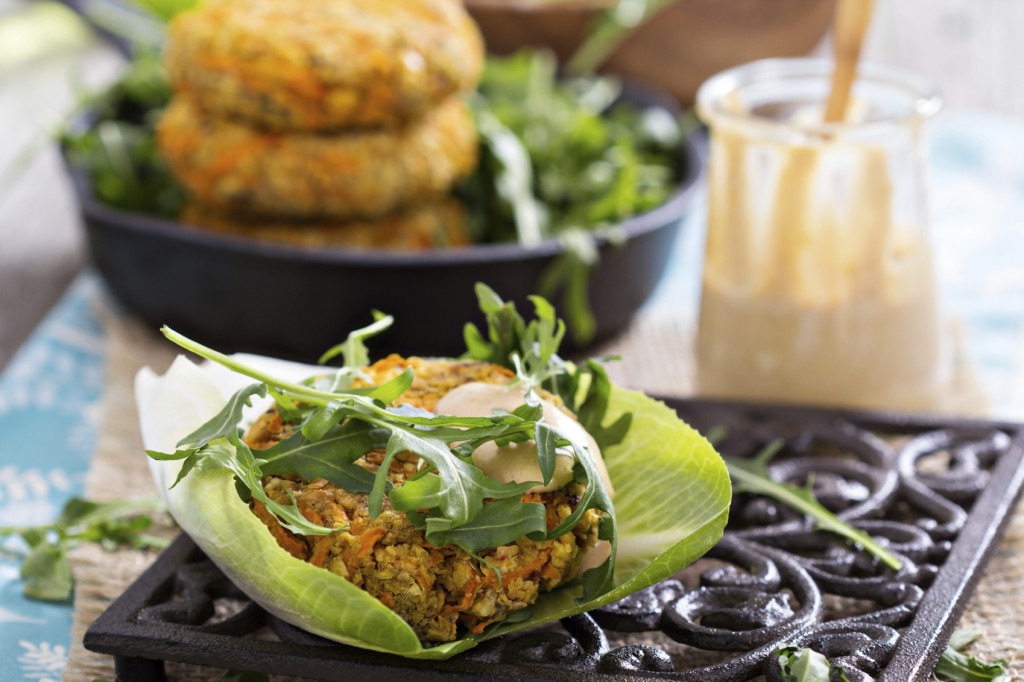 Makes: 10 burgers
Ingredients:
185 g uncooked quinoa
50 cl water
½ teaspoon salt
85 g shredded cheddar cheese 
110 g Jocca cottage cheese
1 medium carrot, finely grated, OR 1 cup shredded zucchini, squeezed dry
3 eggs
3 tbsps flour
2 spring onions (including white parts)
½ tsp sugar
¼ tsp black pepper
¼ tsp ground cumin
Pinch salt
Pinch garlic powder
Olive oil (for frying)
Instructions:
Cook the quinoa:

In a medium saucepan bring the 2 cups water and ½ tsp salt to a boil over high heat.
Add quinoa and reduce heat to low.
Cover and cook for 18-20 minutes, or until all water is absorbed and the seeds are tender.
Allow to cool for a few minutes.

To prepare the burgers:

In a large bowl combine the 2 rounded cups of cooked quinoa, cheddar cheese, cottage cheese, carrot, eggs, flour, green onions, sugar, pepper, cumin, salt, and garlic powder.
Heat a frying pan and a couple teaspoons olive oil over medium-low heat.
The mixture will be slightly sticky, so using a ¼ cup measuring cup, drop the mixture into the pan and lightly flatten to 1.5cm thick approx.
Fry until golden-brown, about 4 minutes on each side. To prevent them from falling apart, cook them on med-low slowly so that they have longer to set-up without burning; it makes them easier to flip, too.
---
Recipe: Healthy Salad Dressing Replacement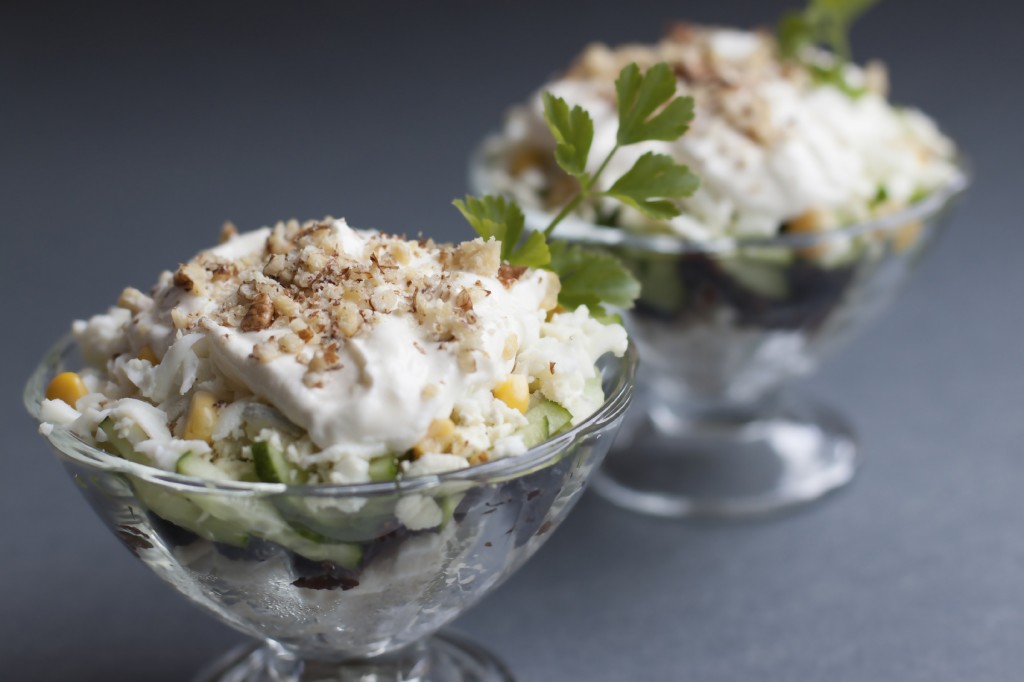 This is an easy and healthy replacement to any high calorie salad dressing.
Ingredients:
Jocca cottage cheese (as much as desired!)
¼ fresh cut dill (chopped)
¼ fresh squeezed lemon juice
Crushed nuts
Instructions:
Mix well together and serve over your favorite salad.
---
Recipe: Fruits & Cottage Cheese Muffins
This light and fluffy low fat muffins are just perfect to indulge in at any time of the day.
Preparation time: 15 min
Total time: 30 min
Ingredients:
60 g Jocca cottage cheese
1 egg
100 g all-purpose flour
½ tsp salt
1 tsp baking powder
2 tbsp sugar substitute
2 tbsp granulated sugar
80 ml skim milk
170 g fresh fruits (washed and dried)
Instructions:
Preheat oven to 220ºC.
Use a fork to blend the cottage cheese and egg together.
Add the flour, salt, baking powder and sugar; stir to combine.
Add milk and stir lightly, then gently stir in the fruits.
Spoon into 10 muffin cups and bake for 15-18 minutes.
Which of these three recipes do you like the most? Which is your favourite way to use Jocca cottage cheese? Leave your comments below and please rate and share.